Rio Phior is a painter, art director, and designer whose love of art remains eminent. Her experiences as an artist and designer within the entertainment industry have led her to manifest idealized beauty in a series of lush portraits. From observed reality, subjects are transformed into magically enhanced visages. Lustrous surfaces and visual power are evoked through pulling tones and values out of negative space. While most artists work to build forms into light surfaces, Phior's distinctive portraits stem from drawing light out of dark surfaces. Using Prisma color pencils and highlighting with gouache, she works on black charcoal Canson paper. Her skillful execution is achieved through a variety of techniques, including drawing upside down, and using both hands.
Phior attended Art Center College of Design. Her credits include image development, print advertising and art copy for books, magazines, brochures and album covers. She was art director under the direction of Stephen Spielberg and George Lucas, receiving a Grammy award for her painting of the movie-on-record "Raiders of the Lost Ark."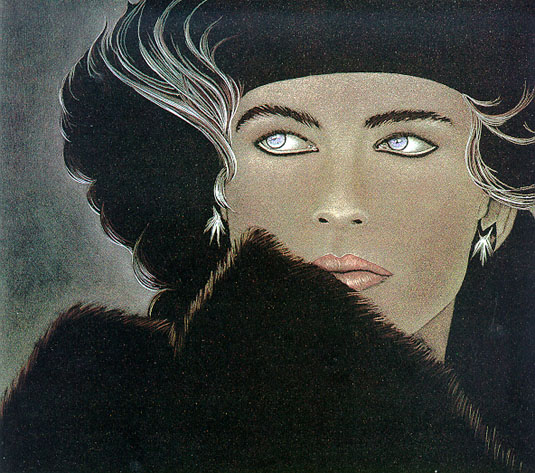 "Darya"
24 x 21-3/4 in. lithograph, edition of 200
---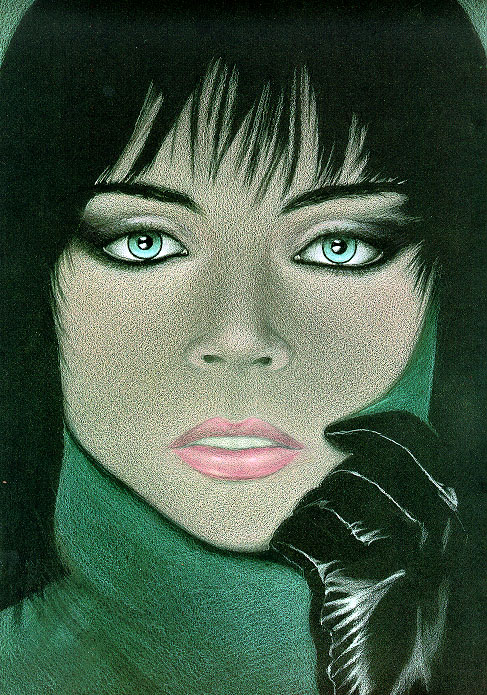 "Sophia"
21 x 29 in. lithograph, edition of 240
Due to the fluctuating art market, prices are not posted on our website. Please contact us for the latest pricing.
We offer appraisals on the work of certain artists, such as Patrick Nagel, for a fee. Please contact us for info.